Microsoft has been hard at work revamping their new operating system, set to be available for purchase or download later this year. But lucky for us, Microsoft has released a free public beta for us to mess around with until the full release does happen.
After the flop of Windows 8 and the subsequent "fixes", Windows 10 was a breath of fresh air when it came to usability, compatibility and overall look. So why did the Tech Giant decide to fix something that was not broken? Because Covid-19 ruined everything! That may be a little overstated but somewhat factually true!
Some of the biggest upgrades to come will center around Microsoft Teams, better virtual desktop support and highly anticipated Integrated Android Apps. Some of these upgrades come as no surprise with the seismic shift in remote working/learning at the behest of Covid-19.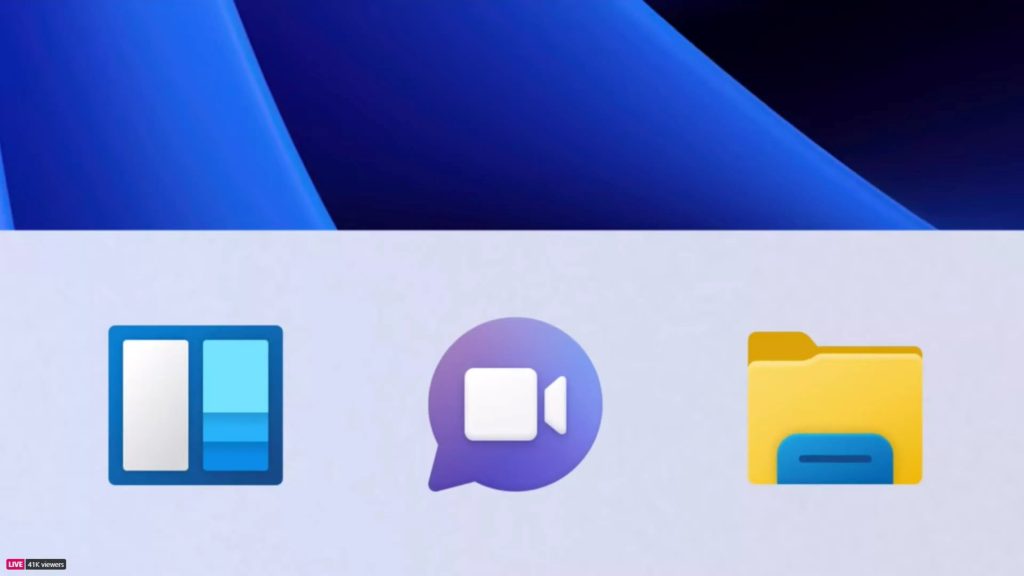 More app based icons will be used. Giving windows an iOS feel, which apple users can appreciate.
The new Taskbar will be docked in the center of your screen (as shown above)
Another big part of the new operating system will be the integration of Apps right on your desktop. In the past, certain applications would not have windows desktop compatibility, thus forcing you to access the application through their web portal (if there was one even available) for use. Apps like Netflix, TikTok and Lyft can now be downloaded right onto your desktop. The app choices are not limited either! Windows 11 users will have access to over 500,000 apps!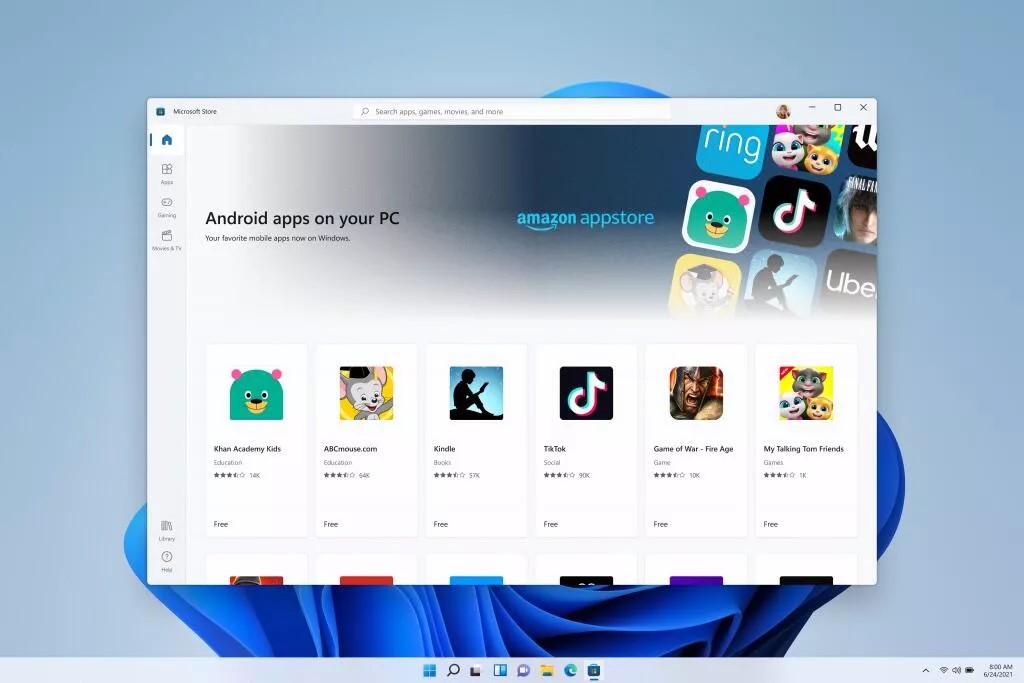 Security Upgrades, new widget layout and upgraded software around the desktop experience are also some of the things to look forward too inside Windows 11, very exciting stuff. We will continue to update this blog as we get closer to the official release. Come see us at Next Generation Designs to make sure your computer is ready and primed for a new Windows Update!