Where Art Meets Innovation
Full-Service
AD Agency
Next Generation Designs (NGD) is a creative advertising agency specializing in custom website design, corporate branding and strategy, graphic design, software and app development, content writing, and video production. We also offer full-service IT solutions such as computer repair, networking, VOIP phone systems, server installs and maintenance, and virus removal.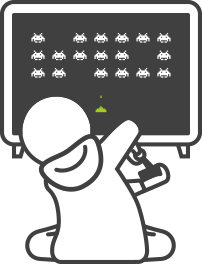 A Simple Approach
Deliver Superior
Results
Comprised of a talented group of visionary artists and critical thinkers, Next Generation Designs focuses on creating and implementing branding and marketing strategies that speak to today's consumer.
NGD is not your typical creative agency. We don't like buzz words or three-piece suits. We invest in talent and innovation, not overpriced office furniture. Sometimes we bring our kids to work. Sometimes we bring our dogs. One day we brought a monkey, and that day was incredible.
We take a team approach to every project. Each of us has a unique skill set that, when combined, makes NGD an incredible powerhouse of multimedia awesomeness.
Our ideal clients are established businesses and emerging entrepreneurs who value the importance of professional creative services.
We're a happy group of hard workers obsessed with creating competitive solutions that compel users to take action.