EXPERIENCED IT PROFESSIONALS
Our technicians work with businesses to devise customized IT solutions that speak to their specific needs. We handle the delivery, setup, and configuration of all hardware and software solutions at your place of business, which eliminates the time and impending chaos associated with unhooking your current setup and relocating all of your equipment to another location.

HARDWARE INSTALLATION AND UPGRADES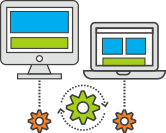 SOFTWARE INSTALLATION AND CONFIGURATION


COMPUTER CLEANING AND OPTIMIZATION

Proper setup and maintenance of your computer network is one of the most overlooked areas of a business's technological landscape. Our technicians can evaluate your current network and provide recommendations on modifications and upgrades, or build you a new solution from scratch.
Router, Switch, & Hub Configuration | Network Cabling Installation & Routing
Connecting Devices such as printers, scanners, copy machines, etc.
Multi-office Networking using Virtual Private Networks (VPN)
Configuration of Firewalls and off-site backups
Whether you're replacing an outdated workstation or outfitting a new division, the computer experts at NGD will custom build your computer, complete with hardware and software, at a price that is comparable to big box stores and online vendors. Our technicians will also deliver, setup, and configure your new computer in your office at your convenience.
Switching your business phone services from your current provider to a VOIP service gives you increased flexibility, stellar customer support, and an overall reduction in costs.
Benefits of VOIP Include:
Lower costs as  compared to a conventional phone
Log in to your VOIP telephone from any location with a broadband connection
Setup customized greeting, busy, and away messages
Forward incoming calls to an automated attendant or cell phone
Receive detailed incoming/outgoing data reports
If you're interested in VOIP services, then contact NGD to schedule a site audit with one of our technicians. During your walkthrough, we will inspect your current equipment setup, internet speed, and location to see if your business would benefit from VOIP services.
NGD will handle your VOIP system transition from start to finish. We offer a variety of phone systems suitable for businesses of all sizes. Once you've chosen your phones, we will setup, configure, and train you and your staff on how to operate your new phone system.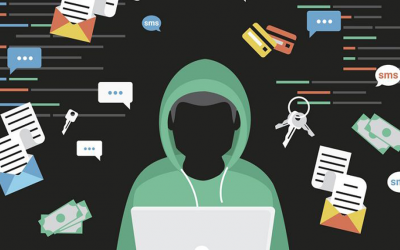 Isn't it great we don't have to print out MapQuest directions anymore? Or what about being able to book a restaurant reservation right from your couch? The expansion of the internet and rise of smartphones has made our lives easier, made us more mobile but also more...
read more